Cloud based services
Run your applications in the cloud cost-effectively

The cloud based services are available for anyone. It is not a privilege of the big companies anymore. With selecting and fine tuning the right service(s) for your goal a significant cost and resource saving can be achieved.
Our company can help You, in case:
You want to create a private cloud with your servers in order to use them more effectively;
You want to migrate your new or already existing service to some cloud service provider;
You want to automatize the testing of your mobile applications on the real devices without buying new mobile devices;
You want to move your office to the cloud and use the office applications from the cloud.
Private Cloud
In case you want to use all of the potentials your servers can offer, managing it into a private cloud is the right solution for you.
Our colleagues have years of experience in designing, managing and maintaining private clouds.
During the development of the private cloud, your services will dockerized and redesigned to be installed on the cubernet platform. The cubernet platform is managed by the Rancher Container Management and Monitoring system.
Migrating your services into a Computing Cloud
If you are thinking about how to migrate your existing or new services to the cloud, we can help you. Our staff will examine your services and then propose you how and where to migrate your service. We will make a plan for migrating your services using the benefits of cloud service providers. In case of complex services or monolite application, we will try to break it down into elementary parts and find the right solution at the particular cloud service provider.
We recommend a virtual server solution only in justified cases, considering that this is the most costly and inflexible solution. Of course, there are cases when nothing else can come to mind
Computing Cloud Service providers we are familiar with: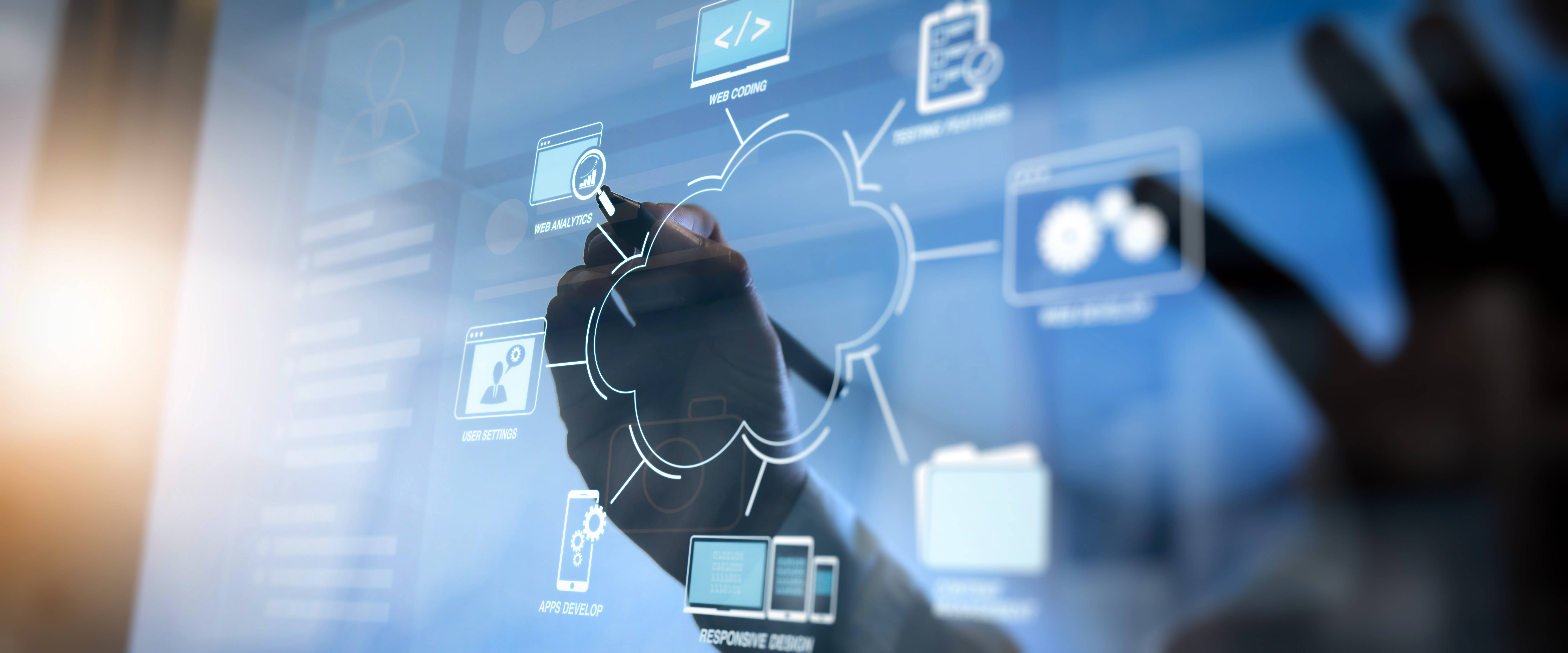 Automate the testing of mobile applications in the cloud
Thorough testing of mobile applications is a time-consuming and costly process that requires testing on multiple platforms and within different devices - even if you look at the most commonly used devices. Not to mention the fact that manufacturers often release a new version of the operating system. If you do not want to give up the thorough testing of your applications, but would not be willing to buy expensive devices that will become obsolete within six months, the testing mobile application in the cloud is the ideal solution for you!
Cloud based services
Cloud based services tartalom lent a Page Builder területén módosíthatóak.